NR 15
Slowness and silence, inertia and tranquility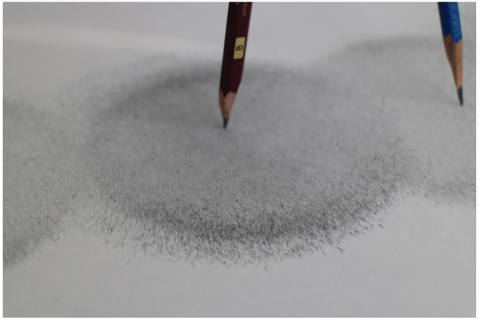 Slowness and Silence in Artistic Research
The themes of this issue discuss the methodical, conceptual and practical connections of artistic research to slowness and silence, inertia and tranquility. What kinds of dimensions can silence or slowness open up and catalyse in artistic research? What might silence challenge, and what slowness? Depending on the perspective, slowness can either be worth pursuing or it can clearly refer to "retardation" or a lack (e.g. bureaucracy). Silence, in turn, can be a value to be sought for: we often long for the quiet of nature or wish for the traffic noise to muffle down. Silence can be an issue that makes communication difficult, or even aggressive/passive resistance, for example when an initiative receives only silence in return. Are there certain specific aspects of knowing and being that are associated with slowness and silence?
Since early 2020, a new kind of echo has fallen over our themes, one that has interrupted the rhythms of the familiar being and given a different kind of framework in haste and hurry, perhaps aroused in a new way to marvel at the meaning of the result-driven hop. As a temporarily permanent environment of teleworking, home has turned into a public space in one sweep, and the sounds of work, in turn, mingled into the private landscape.
Artistic research can be thought of as a focused area of attention towards the senses and aesthetic experiences, which stand out from the noise of social debate. Research may sweep you away at the most rapid of paces due to the pressure to get results or because of pure enthusiasm, but typically artistic research processes require time and focus to experiment with ideas and to allow practices and thoughts to mature. Methodological, conceptual and artistic insights become identified, reflected and repeatedly questioned only through gradually unfolding processes.
This issue dedicated to slowness and silence consists of altogether twelve expositions. Four of these examine the slow and enduring performative, aesthetic-experiential and/or political potential of an artistic process (Lampela, Alaluusua, Rouhiainen & Heimonen, Kaverma); two of the expositions dismantle canonized institutional artistic practices (Skoogh, Trento); two challenge to reflect on the political potential of artistic work in the framework of slow activism or silent resistance to ecological issues (Oja, Mäkiranta); two expositions focus on the issues of living and non-living agency (Gustafsson, Guttorm); and two in turn deal with materiality as a key determinant of research-oriented artistic practice (Hast & Nesami, Lauri).
Francisca Skoogh's "Play: Emotional Regulation in Classical Music Performance" exposition breaks one form of a silence as it challenges the field's usual performance conventions and the psychological challenges of performing classical music. Skoogh suggests new ways to facilitate the encounter between the audience and the performing artist by relaxing this tension, among other things, through talking to the audience, being in casual contact with the audience before playing, or practicing in the presence of the audience.
Marjatta Oja's exposition "Pienenergia, arkisto ja uusi aktivismi" (Local energy, archive and new activism) challenges us to consider the scale and rhythms of artistic work in relation to energy consumption, both in its concrete meaning and at the level of the values ​​and structures that guide these activities. At the same time, Oja draws attention to the scale of an individual's artistic, bodily and everyday activities and brings together, in an original and topical way, a critical ecological discussion of energy and the unsustainability of our culture, as well as experimental artistic work. At the same time, Oja challenges the models and structures of artistic activity with their practices committed to longevity.
In "Perspectives to a living design medium: First Encounters with a fermented indigo vat", Pirita Lauri listens to the rhythm signaled by the material-based process. Lauri brings the questions raised by an experiential understanding into the posthumanist debate and sees the technical-material working process as a meaningful phenomenon in itself, rather than seeing it as a mere tool for artistic work. Lauri follows an organic process that requires not only listening to the material, but also its nurturing, as the living organisms must be kept alive even when they are not used for dyeing. Both the artist and their co-organisms have or are allowed to adapt their rhythms to each other's needs.
Kalle Lampela's exposition "Jaloittelemassa – kävelemällä piirtäminen ja viivojen paikat" (Stretching one's legs – drawing by walking and locations of lines) discusses the dynamics between goal-oriented action and free, creative play as the ontological basis of artistic work. The utopographic walking drawing presented by Lampela perhaps appears at first glance as a playful whim or a private meditative activity, but a closer look at it opens up political dimensions. The exposition seems to be a method of traveling upstream, like a "silent signal" hidden in play and free artistic activity. Lampela's method can be viewed as a meditative self-examination as well as performative political activism.
Francisco Beltrame Trento's exposition "A Diary of slowness at Örö Fortress" deals with "Slow Scholarship" through an autoethnographic field diary, and an exposition architecture and -dramaturgy that supports the subject. In the level of form and content of the exposition, Trento challenges the efficiency thinking that more and more penetrates both our being and the academia. The exposition also includes an instruction encouraging for slow reading.
In "Hitaus ja hiljaisuus" (Slowness and silence), Petri Kaverma explores how slowness and silence appear as themes in his own artistic work. From the practitioner's point of view, Kaverma reflects on the multifaceted observations, chains of thought and concrete insights of the artistic process in the middle of that process, as if in a dialogue with it. Kaverma concretizes the numerous material, conceptual, enduring, different and simultaneous variations and rushes of rhythm, feeling, pace charm, temperance, anticipation and silence that emerge in the artistic processes, and also presents an illustrative case study of how the pandemic state of exception has manifested itself as an artwork.
Leena Rouhiainen's and Kirsi Heimonen's exposition "Katveen varjon sanominen koreografisena kirjoittamisena" (Saying the shadow of the fringe as choreographic writing) examines place-based choreographic writing. The shadow or a fringe appears in the exposition as a register of silence, in which the meanings of place, space and corporeality come fore in a specific way. Focusing the writing through obscurity on alienation and otherness creates a dialogical relationship between being and non-being, knowing and not-knowing, and doing and not-doing. The method provides an ethical approach to phenomena whose otherness or alienation prevents a plain straightforward presentation.
Erik N. Gustafsson's exposition "The sound of software tranquility" opens a unique perspective on slowness and silence in terms of computer functionality. Gustafsson considers an apparatus, that is originally designed to increase efficiency, from an angle opposite to its typical basic essence, and what calm and tranquil sound qualities a computer can produce. Gustafsson asks, if a machine were able to recognize that its existence was determined, for example, by serenity and calmness – could the sound it produced be defined as sound qualities expressing similar modes of existence?
In the exposition "Falling like a Monster", Susanna Hast and Maryam Bagheri Nesami examine materials and materiality from the perspective of monster research and feminist theory. Silence manifests itself from the perspective of subtle corporeality as a potential political space and act, that challenges activistic practices based on maximum visibility and loud use of voice.
In "Piirretty hiljaisuus" (Drawn silence), Elisa Alaluusua reflects on the importance of silence in their drawing practice, linking together the interconnectedness of the different registers actively used in artistic practice. Through a day-long exhibition "24h Drawing" held in London, Alaluusua examines how a visual artist's way of working is reflected and influences the way she writes. Alaluusua approaches silence mainly in the context of Lapland, allowing the increased silence, bodily presence, physical activity and attachment to place to shape the understanding of silence and its meaning dimensions in the context of contemporary drawing, and in one's own practice.
At the heart of Mari Mäkiranta's exposition "Kotini joki – betoniin piirtyvä hiljainen vastarinta ja vastarinnan performatiiviset ulottuvuudet" (River, my home – silent resistance drawn in concrete and the performative dimensions of resistance) are the images and texts painted on the concrete walls of a power plant by activists aiming to protect the northern river basin, criticizing the company harnessing of the river. Based on the paintings and their traces of removal, Mäkiranta has built a series of photographic and video works that demonstrate tacit resistance to the interests of energy companies, social order and prevailing regulations. Mäkiranta reflects on the works as part of performative processes that open up the possibility of engaging in different cultural practices of reproduction (doing "right" or "wrong") but leaving room for the ironic takeover of these practices in the form of play and exaggeration.
Hanna Guttorm's exposition "Coming Slowly to Writing with the Earth, as an Earthling" reflects on slow ways of writing, drawing on indigenous ontologies, posthumanism and neo-materialist discourses. Guttorm asks what writing with the Earth can be like, and how could this "practice of coming" manifest itself? The exposition literally brings a down-to-earth perspective to the discussion, with Guttorm reflecting on what is at stake as we speak of a shift from anthropocentrism to an earth-centered approach.
The issue includes three contributions in the "Voices" (Puheenvuorot) section: Merja Puustinen's "Hiljaisuuden jalanjäljet – Silent footsteps" presents a topical view on public art in the frame of ecology, power relations and human-nonhuman collaboration in urban context. Joa Hug's "Voices" contribution is a video essay of the opening lecture of the doctoral defense of his doctoral research at the Performing Arts Research Centre of the Theatre Academy at the University of the Arts Helsinki in 2020. Bilge Aktaş has likewise contributed the opening lecture of her doctoral research at Aalto University, School of Arts, Design and Architecture, 2020.
We hope the issue will spark further debate about the practices and agencies of artistic research intertwined with spatial, temporal, social, and political ways of knowing and doing, related to the themes of slowness and silence. The diversity of the connections between slowness and silence is an ever-continuous subject for thought, such as what can fast, loud, or slow silence be, or what is fast, loud or silent slowness. Let the conversation continue on multiple frequencies.
On March 2021,
editors of the theme issue Maiju Loukola, Jaana Erkkilä-Hill and Eija Timonen
Cover image: Kalle Lampela