NR 2
Materiality in Artistic Research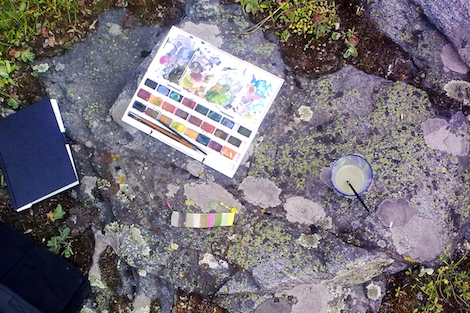 The Power of Materiality
The theme of the second issue of RUUKKU came from expositions proposed for the first issue, many of which were connected to the idea of materiality. The ideas were presented both at a conceptual level and as explorations of the characteristics and artistic expression of specific materials. In this issue, we approach materiality as a loose term that encompasses different approaches to art, research, materiality and their intersections.
Read more »
Voices
No voices in English.
News
23.8.2017
Call for essay submissions is open for Radical Relevances conference.
22.5.2017
A review of SAR 2017 conference by Azadeh Fatehrad.
24.3.2017
Call for Proposals is open for Art of Research VI: Catalyses, Interventions, Transformations.
15.2.2017
Call for Proposals is now open for CARPA 5: Perilous Experience? - Extending Experience through Artistic Research...
3.10.2016
The 8th International Conference on Artistic Research in Helsinki will be held on April, 2017 at the Theatre Academy in Helsinki....