NR 11
How to do Things with Performance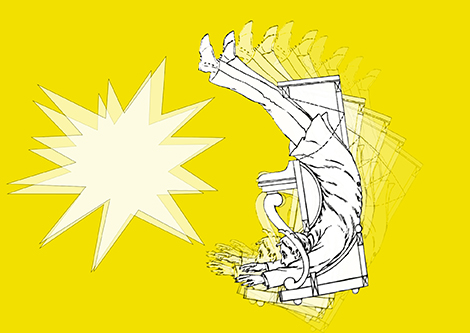 How to do Things with Performance
Welcome to this 11th issue of Ruukku - studies in artistic research devoted to performance and performance as research, and the question how to do things with performance. Not only what should be done, but how it should be done is today a question as relevant as ever. And some argue we should actually do less, and think a bit more, for example how we do what we do. In the research project How to do things with performance, we have been asking what can be or could be done with performance and how.
Read more »
Voices
No Voices in English.
News
8.10.2018
Invitation to Floating Peripheries Conference 2019 – Sites and Situations.
8.5.2018
Open call by Luca Image / Art & Argument to symposium Methods of Dance.
12.4.2018
VIS, a new peer-reviewed research for artistic research based on the Research Catalogue platform.
23.8.2017
Call for essay submissions is open for Radical Relevances conference.
22.5.2017
A review of SAR 2017 conference by Azadeh Fatehrad.