NR 11
How to do things with Performance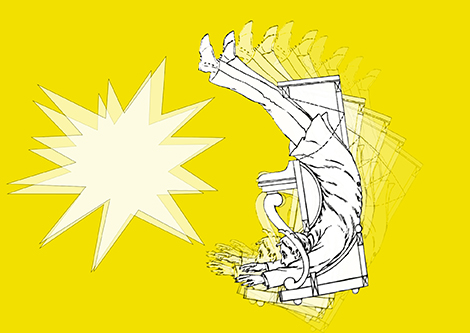 How do we do things with performance?
Welcome to this 11th issue of Ruukku - studies in artistic research devoted to performance and performance as research, and the question how to do things with performance. Not only what should be done, but how it should be done is today a question as relevant as ever. And some argue we should actually do less, and think a bit more, for example how we do what we do. In the research project How to do things with performance, we have been asking what can be or could be done with performance and how.
Lue lisää »
Puheenvuoroja

Riitta Niemelä
23.5.2019
Performatiiviset jäljet. Teos ja tallenne esityslähtöisessä mediataiteessa. (Lectio praecursoria) Lue lisää »
Ajankohtaista
15.11.2023
RUUKKU kutsu: Alkuperäiskansaisuudet
12.6.2023
HUB, uusi Research Catalogue -alustaa hyödyntävä taiteellisen tutkimuksen kausijulkaisu.