NR 8
Villkoren för delning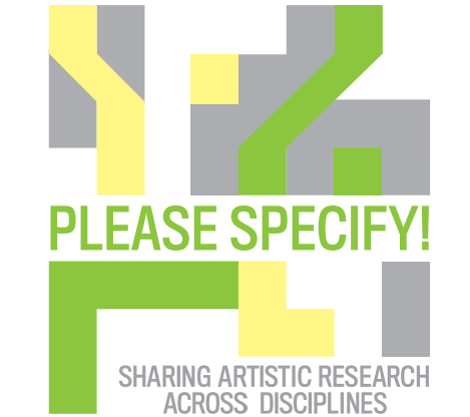 Villkoren för delning
RUUKKU - Tidskrift för konstnärlig forskning nr 8 är strukturerad kring temat Conditions of Sharing/Villkor för delning som ett komplement till konferensen Please Specify! som arrangerades i april 2017 av Konstuniversitetet i Helsingfors och Society for Artistic Research. Numret utforskar nya perspektiv på forskningen om villkoren för delning inom konstfältet och erbjuder sålunda en expertgranskad plattform i anslutning till konferenstemat. I linje med konferensen omfattade inbjudan att inkomma med expositioner, bland annat, hur specifika intressen, metoder, diskurser, positioner och källor till kunskap kan spridas bredare och på ett mer tillfredsställande sätt.
Läs mer »
Debattinläg

Paula Kramer
28.8.2018
Practices of sharing: #1 insist on meeting through practice. invite a person who inspires you to share work. dive right in... Läs mer »

Esa Kirkkopelto
28.8.2018
The artistic research practices within art universities is at the moment informed by two parallel dynamic processes whose mutual connection has neither been fully understood nor articulated. Läs mer »

Arlander et al.
28.8.2018
In this text we - Annette Arlander, Hanna Järvinen, Tero Nauha and Pilvi Porkola - describe briefly our workshop "What is given?" during the 8th SAR conference in Helsinki in April 2014. Läs mer »
Aktuellt
8.10.2018
Invitation to Floating Peripheries Conference 2019 – Sites and Situations.
12.4.2018
VIS, a new peer-reviewed research for artistic research based on the Research Catalogue platform.
23.8.2017
Call for essay submissions is open for Radical Relevances conference.
22.5.2017
A review of SAR 2017 conference by Azadeh Fatehrad.