NR 11
How to do Things with Performance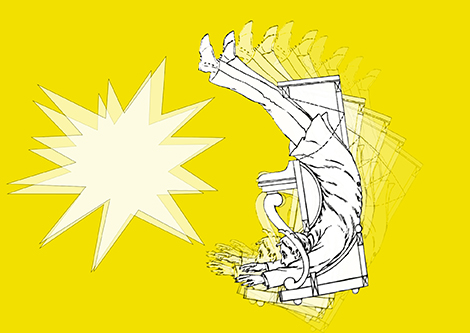 How to do Things with Performance
Welcome to this 11th issue of Ruukku - studies in artistic research devoted to performance and performance as research, and the question how to do things with performance. Not only what should be done, but how it should be done is today a question as relevant as ever. And some argue we should actually do less, and think a bit more, for example how we do what we do. In the research project How to do things with performance, we have been asking what can be or could be done with performance and how.
Lue lisää »
Puheenvuoroja

Tuija Kokkonen
16.3.2018
Tuija Kokkosen väitöstutkimuksen Esityksen mahdollinen luonto – Suhde ei-inhimilliseen esitystapahtumassa keston ja potentiaalisuuden näkökulmasta julkisessa tarkastustilaisuudessa esitetty lectio praecursoria. Perjantai 26.5.2017. Taideyliopiston Teatterikorkeakoulu, Helsinki. Lue lisää »
Ajankohtaista
8.10.2018
Invitation to Floating Peripheries Conference 2019 – Sites and Situations.
8.5.2018
Kutsu Methods of Dance -symposiumiin.
12.4.2018
VIS, uusi Research Catalogue -alustaa hyödyntävä taiteellisen tutkimuksen kausijulkaisu.
23.8.2017
Call for essay submissions is open for Radical Relevances conference.
22.5.2017
Azadeh Fatehradin raportti SAR 2017-konferenssista (Englanniksi).